Let us take your children/students on a journey of fun, exploration and discovery of what they can do to feel confident, proud and unstoppable.
This program is full of Fun and Education, mapped to the ELC and Australian School Standards and has been designed to improve self-belief, self-worth and overall confidence.
Through fun interactive games, dancing, singing, confidence building and a resilience activity, your kids will be fully engaged and walk away feeling taller, stronger, happier and more confident than ever. We even end with a mindful meditation to leave them settled and calm.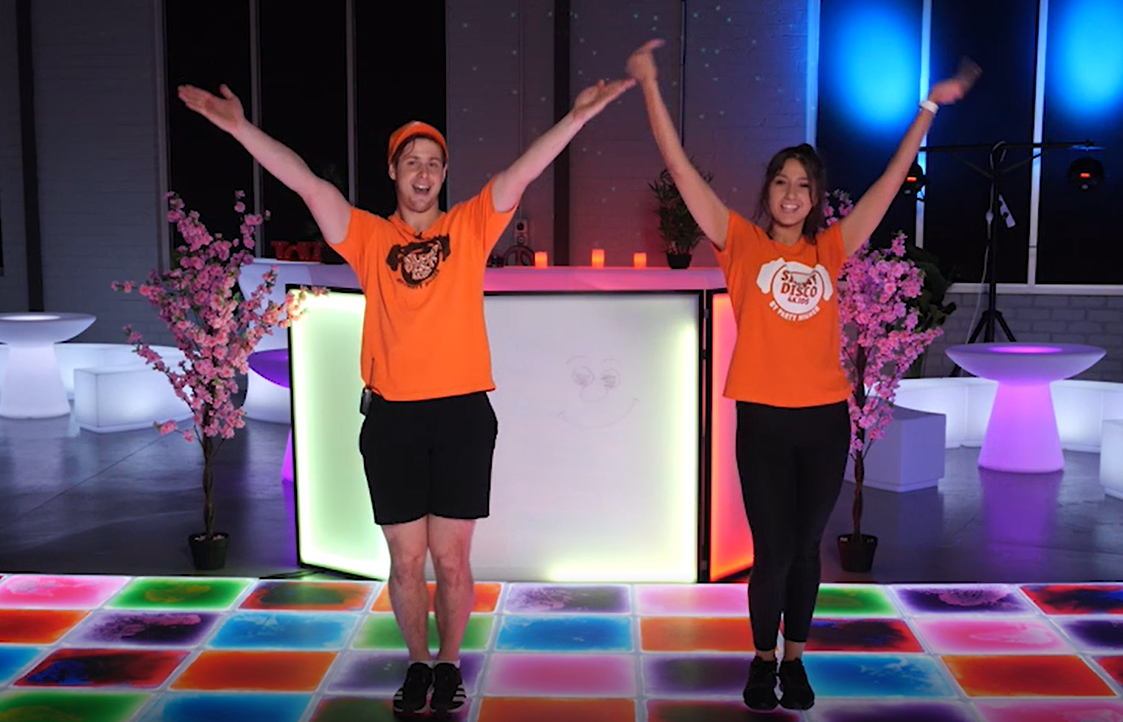 What's Included
Kids aged from 5 – 12 (as many as you would like to invite max 500)
Professional Party DJ-Facilitator to run games and activities.
One full hr of non-stop Children's Entertainment with latest music.
Filmed from our New Melbourne Venue/Entertainment complex with liquid moving dance floor, Disco ball and special effects.
Online video link (pro zoom)invitation provided.
Live Video conference (Zoom Pro) with HDcamera of Children's Entertainment with all your students/club members/guests.
So much more than just dancing…Interactive games, activities, dance competition, emoji dance game, scavenger hunt, Tissue dance game and more.
Free recording of your event to share and watch again and again and to keep forever.
Optional Extras: Choice of Disco wigs, Light Up LED Spinners or giant glitter balloons (additional cost) to be sent in a pack to your school/club/company for distribution to guests. (You can send them a Lolly bag with a wig or spinner for e.g.)
Cost is only $980 – We want to help as many schools, councils, clubs and corporates with some well-deserved FUN, JOY, CONNECTION, WELLBEING, MUSIC AND DANCE THERAPY to uplift spirits and boost moral no matter where you are. Our Online Disco Party is guaranteed to put a smile on all your guests faces.
Let Party Higher provide the most fun online children's disco you will ever experience.
"This event was so much fun, it brought joy and happiness to the kids at home in isolation, we highly recommend Party Higher online events!"
– Sam – Carlisle Homes.

"The positive feedback keeps pouring in – what a hit. All the children joined in and were highly entertained. The teachers enjoyed it too and it provided our school with a much needed boost to morale. Thank you!"
– Julie – St Claires Thomas town Primary School.

"Happy faces from our house! Thank you so much for adding a little sweetener to the week. The kids had such great fun and were kept engaged and entertained throughout the event."
– Chantelle – Western Health Hospital