OK, how do you make your next University Party go OFF and be the talk of the campus?
​Answer = Party Higher – A new level of fun.
​Party Higher is the only event company that specializes in University events. If you are looking for something different or wanting to make your next event a huge success then we can help. Let us make your job easy.
We are the University event specialists and also the only local Silent Disco event company.
​Silent Disco is perfect for O' Week, Fundraising events, Social Clubs, end of term or end of year events…any occasion to Party.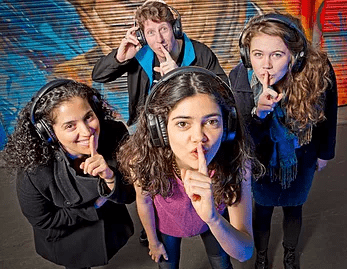 Silent Disco Benefits
At a University Event, normally if you did not like the music you would sit the song out or walk away complaining but now with Party Higher Silent Disco, you can flick to see what is playing on the other two channels and continue to dance. This enables different genres to be played to suit different age groups and tastes in music.
* You can walk around the event while still listening to the live DJ'S playing
* You can have a specific designated Silent Disco marquee
* You can utilise the whole event area as the Headphone radius is 200 – 500m
* Fun, Cool experience to make your University Event Special
* No neighbours complaining
* No need to wire area up with speakers
* More students dancing for longer
* Safe volume levels, adjustable on your headphones
* You can socialise easier – to talk just take headphones off
* Caters for all music tastes and all ages
* Fun Games, Activities and Information can be played over a microphone only audible to those with headphones. We can even do photo presentations/speeches through the headphones to keep everyone fully engaged.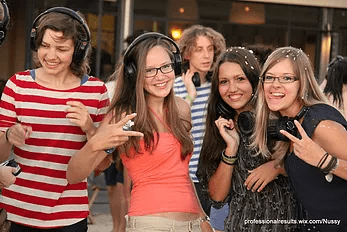 100% MONEY BACK GUARANTEE: Party higher Guarantee that your guests will have an absolutely Great, Fun & Exhilarating experience or your money back. If for any reason any particular person does not enjoy their Silent Disco experience then Party Higher will provide a Full refund on that person or persons if dissatisfied. (Subject to Party higher DJ/Party Facilitator running the event)